Puppetmongers Theatre was established in 1974 by the sister and brother Co-Artistic Director team of Ann Powell and David Powell.  Since the inception of Puppetmongers, we have been dedicated to new play development and to maintaining our repertoire of original shows, now twelve in number.  We create work for family and school audiences, such as Cinderella in Muddy York, a retelling of the classic fairy tale set in 19th century Canada; we also develop work for adults, such as our very successful productions of The Pirate Widow Cheng and, most recently, Charles Dickens' Hard Times, which received nominations for three Dora Mavor Moore Awards between them.
Puppetmongers has performed throughout Canada and the US, as well as in the UK, France, Belgium, Germany and Iran and, since 1990, we have been presenting our Annual Winter Holiday Tradition of performances for family audiences in Toronto.
The activities of the company include commissions and collaborations with other artists, school performances, workshops and run-outs throughout the greater Toronto area and Southern Ontario.  As senior artists, the performing arts community often approaches us as advisers mentors, designers and builders, and Puppetmongers has become an invaluable resource to educators and community groups locally and nationally.  We are regularly invited to participate in national and international puppetry festivals, and we are increasingly called upon as teachers of Master Classes.
Puppetmongers has unintentionally inspired the founding of three puppet companies – in Windsor, the UK and Belgium – and has influenced many artists across the Americas and Europe. We have been Canadian artistic ambassadors:  in Iranian puppetry, there is now the "Powell Technique", for puppets with handles in their backs controlled by visible manipulators.
Puppetmongers founded the Toronto School of Puppetry in 1996 as a vehicle for further disseminating the history, techniques and ideas of the art form to adult learners.  In the context of the School we have taught and presented many workshops including sessions with Old Trout Puppet Workshop of Calgary, directors such as Mark Cassidy of Threshold Theater and David Craig of Roseneath Theatre, musician and composer Rick Sacks, dancer/choreographer Yvonne Ng of Princess Productions and many others.  In addition to this contribution to the education of our peers, we initiated Fresh Ideas in Puppetry in 2006, bringing together puppeteers from film, TV and theatre to share their innovations.  Fresh Ideas is an annual interdisciplinary forum of demonstrations, discussion, and short performances that aims to facilitate cross-pollination in the arts community.
Puppetmongers is one of the few Ontario puppet theatre companies of our generation that continues to grow and thrive.  Attributing our artistic longevity to the leadership role we have taken in the advancement of the art-form, we prepare to launch a new set of activities in 2012-13 as a boost to the future of puppetry.
Puppetmongers theatre gratefully acknowledges the generous support of the Ontario Arts Council, the Toronto Arts Council, and of our many wonderful individual donors.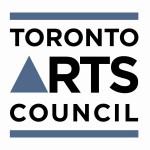 IIIIIIIIIIIIIIIIIIIIIIIIIIIIIIIIIIIIIIIIIIIIIIIIIIIIIIIIIIIIIIIIIIIIIIIIIIIIIIIIIIIIIIIIIIIIIIIIIIIIIIIIIIIIIIIIIIIIIIIIIIIIIIIII
Home             12/13 season                 Productions                In the Schools    
Commissions & Services          Puppetry Training          Contact Us
Charitable Number:  104347042RR0001